Reivas
Proven Components for efficacy and safety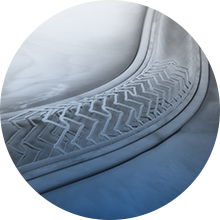 Stent material
Cobalt Chromium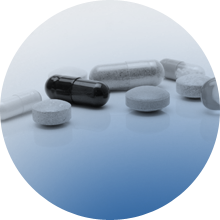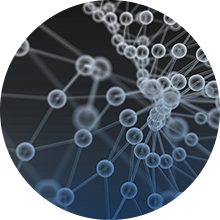 Polymer
Biodegradable PLLA / PLGA Polymer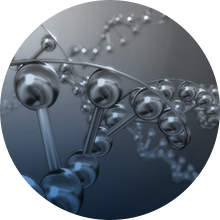 delivery system
Novel Balloon Cotheter with Seamless Technology
HYBRID STENT DESIGN
- Open and Closed Cells
- Optimal Radial Strength and Flexibility
ULTRA-LOW STRUT THICKNESS
- 65 microns Strut Thickness (0.025 mm)
- Minimizes Vessel Injury
- Enhances Deliverability
VARIABLE STRUT WIDTH
- Enhances Radial Strength
- Minimizes Foreshortenning
ELECTRO POLISHED SMOOTH METAL SURFACE
- Minimizes Thrombogenecity
| | |
| --- | --- |
| PROVEN SIROLIMUS DRUG | - Long term efficacy and safety |
| DRUG ELUTION | - 80% in the first 20 days and 100% in 120 days |
| CONTROLLED RELEASE | - 120 days elution covers the entire restenosis cascade |
- Biodegradable PLLA/PLGA Polymer for superior long term outcomes.
- The Polymer gets biodegraded and absorbed in 120 days.
- Biodegradable Polymer minimizes Vessel inflammation and the risk of late events.
- Polyamide Jacket on the proximal shaft for kink resistance.
- Novel Balloon catheter with seamless technology from proximal hub to distal tip.
- Extruded tip seamlessly welded to the inner catheter lumen for lower profiles.
REIVAS ORDERING INFORMATION
L/D
2.25mm
2.5mm
2.75mm
3.0mm
3.5mm
4.0mm
10mm
REV 2250-10
REV 2500-10
REV 2750-10
REV 3000-10
REV 3500-10
REV 4000-10
13mm
REV 2250-13
REV 2500-13
REV 2750-13
REV 3000-13
REV 3500-13
REV 4000-13
15mm
REV 2250-15
REV 2500-15
REV 2750-15
REV 3000-15
REV 3500-15
REV 4000-15
18mm
REV 2250-18
REV 2500-18
REV 2750-18
REV 3000-18
REV 3500-18
REV 4000-18
20mm
REV 2250-20
REV 2500-20
REV 2750-20
REV 3000-20
REV 3500-20
REV 4000-20
24mm
REV 2250-24
REV 2500-24
REV 2750-24
REV 3000-24
REV 3500-24
REV 4000-24
28mm
REV 2250-28
REV 2500-28
REV 2750-28
REV 3000-28
REV 3500-28
REV 4000-28
32mm
REV 2250-32
REV 2500-32
REV 2750-32
REV 3000-32
REV 3500-32
REV 4000-32
36mm
REV 2250-36
REV 2500-36
REV 2750-36
REV 3000-36
REV 3500-36
REV 4000-36
40mm
REV 2250-40
REV 2500-40
REV 2750-40
REV 3000-40
REV 3500-40
REV 4000-40